Introduction:
FatCow is one of the most interesting web hosting services because it is by far one of cheapest hosting providers in the market today. While it also offers variety of exciting features in the price range such as free domain, website builder and unlimited disk space which is not actually unlimited.
FatCow has been in operation for over decades as it is known for serving the hosting needs from small business to big business. It is known for its iconic logo. In this article, we find out if FatCow is really the deal. 
Pros and Cons Table
| | |
| --- | --- |
| Pros | Cons |
| Low introductory rates | No Windows hosting |
| Offers WordPress hosting | Limited server locations |
| 24/7 support | Lots of add-on fees and upsells |
| Free daily backups | |
| Performance | |
The original FatCow is one of the iconic plan and the most successful web hosting plan in the history of a company. The plans starts at 4.08 $ per month, which is the introductory price. However, the renewal prices are written on that. We assume that renewal prices will be much higher than it and can go up to 5X times of the introductory prices.Original Hosting FatCow Plan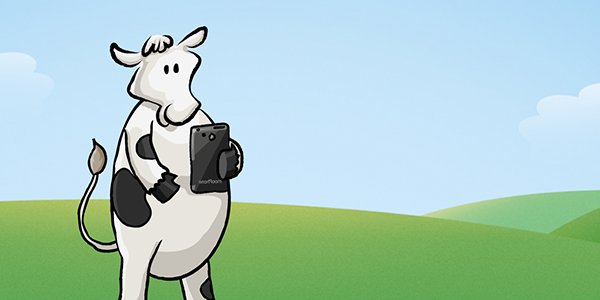 The plan offers excellent features that can be appealing for any business regardless of the size and the profit it makes. 
The features of the Original FatCow Plan are as follows:
Daily Server Backup

Free Unlimited Domains 

Email Accounts 

Shared SSL

PowerPay 

WordPress Integration 

Website Tools

Marketing Tools

Affiliate Programs 
These are some of feature that are available with the plan and we believe that it will serve most of the daily needs you'd expect from a hosting provider. Friendly Moo Crew Support is an award wining support team. 
Apart from that you will be able to obtain search engine and marketing advertising credits so that you will able to run ads and promote your website in major search engines such as Google and Bing. 
VPS Hosting
The VPS Plan from FatCow starts at 19.99 $ per month which is a decent pricing when compared to the other hosting services providers. However, we haven't tested this plan. We believe that VPS hosting is suited for business that want more security and performance in terms of reliability and speed. 
The feature included in this plan are 
Increased Control 

Cloud Flexibility 

Semi -Private Resources

World Class support  

WordPress
FatCow claims that the offer 20 % discount rate is applicable only for the first term
WordPress Hosting 
FactCow Hosting offers two kinds of  WordPress hosting and they are WP Starter and WP Essentials, which starts at 3.75 $ per month and 6.95 $ per month.
There are multiple offers that comes with this plan such as Core Hosting Plan, Customized cPanel and Pre Installed Themes. 
Performance
FatCow is very reliable when it comes to Uptime and loading speeds. User have reported that they offer 99.99% uptime, which is by the way a standard number maintained by the most of the companies. So you can expect a down time of 7 hours every month.
The loading speeds are 348 ms , which is good number when compared to other services. Google recently announced that loading speeds or response time is one of the ranking factors.  
Customer Support
Customer Care is something everyone like and FatCow support available via many mediums such as phone, live-chat, knowledge base and e-mail. The customer team can be access 24/7 365 days and is available is only in English. 
The customer team can resolve most of the issues that might occur in your experience.  
E-commerce Options with FatCow
FatCow offers E-commerce plan for users. It has included many important features which can be very appealing for business websites and for e-commerce stores.
Some of the important features are – 
Ecwid E-commerce

SSL Certificates 

Dobo

ShopSite Shopping Cart 

Payment Sphere
Daily Server Backups
If you are concerned about backup, then FatCow offers daily server backup. However, this service is not available for free so might you might not like. But the price is very affordable as it is 1.14 $ per month ,to restore and backup your website. 
With the help of the backup plan, you can restore your site to the latest back up of the website.  
Conclusion:
FactCow is one of the best hosting services that you might want to use. We like the FactCow Original Plan and we highly recommend if you are a beginner. 
There are other hosting plans such as VPS, WordPress which can challenge the big guns of hosting such as HostGator, GoDaddy etc. We clearly didn't like higher renewal charges.